specifications
Brand :

Crossrock

Material:

Pure Carbon Fiber

Fitted Instrument:

Cello 4/4 full size

Package Dimensions:

143x36x56cm; 57x22x15in

Shipping Weight:

8.1kg(18lb)

Net Weight:

3.6kg(8lb)

Accessories:

backpack straps
Cello Cases
Pure Carbon Fiber Cello Case, 4/4 Full Size
$1,299.00
If the product is out of stock, please leave your email here. We will reach out and update the expected delivery date. For the international orders outside of the US, please contact us to get further help.
Free shipping around US continental for orders above $49
1 - 2 business days handling time before shipping
30 days money-back guarantee and limited lifetime warranty
A Closer Look at the Pure Carbon Fiber Cello Case, 4/4 Full Size
WATCH THE VIDEO
You know how heavy is your cello... Don`t add pounds to your instrument! Guess how light it can be?
Pure Carbon Fiber Cello Case, 4/4 Full Size
DETAILS
Magic Pads-Air Carbon

The Magic pads can be attached anywhere around the case to offer a better fits to various cello models.

Backpack & Musicsheet Pouch

The professional backpack straps and zippered music sheet pouch make the musicians' journey more convenient.

Password Lock – Air Carbon

The metal combination lock with 3 digits provides secure protection for your valuable cello.

Carbon Fiber

The entire Air Carbon series is crafted from 100% pure carbon fiber material with a strength reinforcement technology that makes the case both strong and lightweight.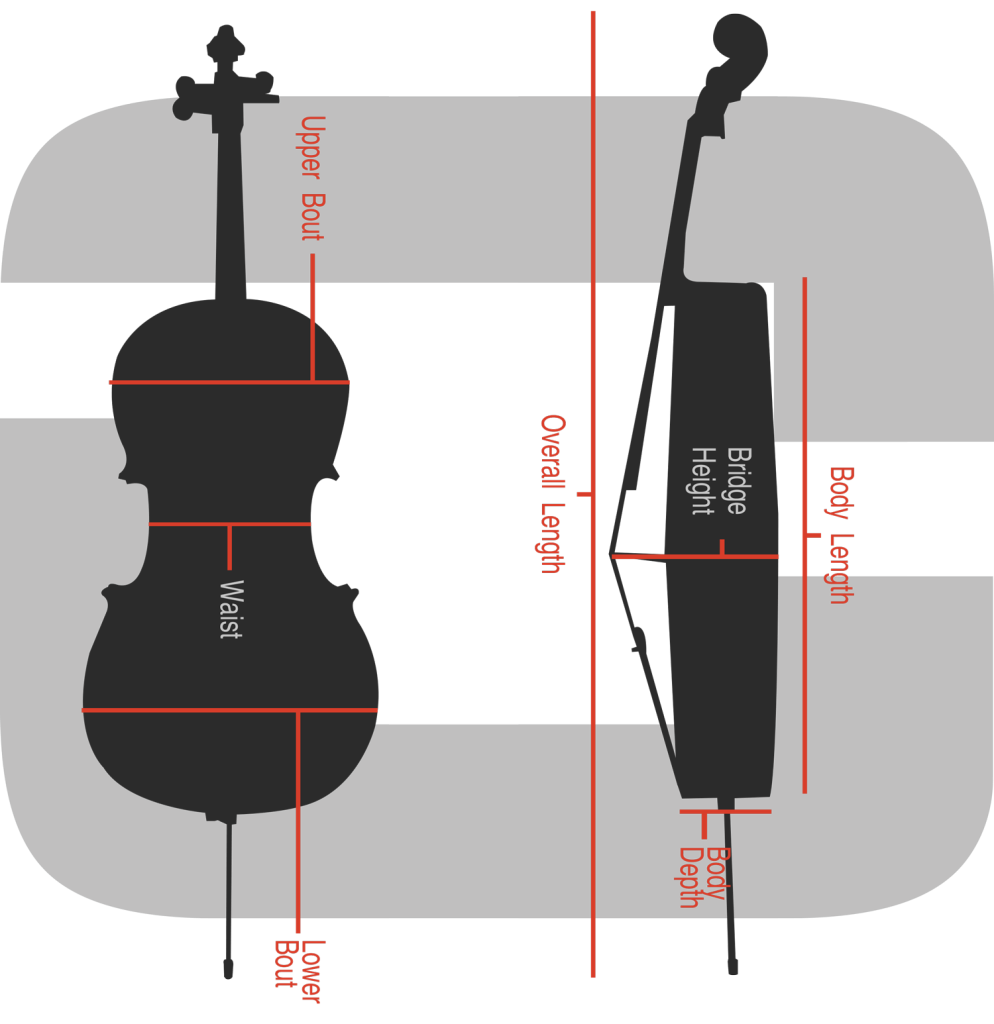 Pure Carbon Fiber Cello Case, 4/4 Full Size
PRODUCT OVERVIEW
Air Carbon - Light like air, strong like steel.
INSIDE MEASUREMENTS
Overall length:132 cm(52 in);
Upper bout:38 cm(15 in);
Waist:35 cm(13.8 in);
Lower bout:46 cm(18.1 in);
Body depth(include bridge):30.5 cm(12 in);
FEATURES
8lb lightweight carbon fiber cello case for 4/4 full-size cello.
Full suspension design makes sure the instrument floats in the case.
Adjustable neck strap with leather protector makes sure the safety of the strings and neck.
The elastic head strap helps musicians withdraw the cello when the case is standing upright.
2 bow holders and a small accessory pocket on the head.
Professional backpack straps and music sheet pouch on the back.