specifications
Brand :

Crossrock

Material:

Wood and PVC

Fitted Instrument:

Classical guitar

Package Dimensions:

108x47x17cm; 43x19x7in

Shipping Weight:

4kg(8.8lb)

Net Weight:

3.6kg(8lb)

Accessories:

Keys
Classical
Wooden Case, Classical Guitar Case
$114.00
Classical Guitar Case, Wood Case
If the product is out of stock, please leave your email here. We will reach out and update the expected delivery date. For the international orders outside of the US, please contact us to get further help.
Free shipping around US continental for orders above $49
1 - 2 business days handling time before shipping
30 days money-back guarantee and limited lifetime warranty
A Closer Look at the Wooden Case, Classical Guitar Case
WATCH THE VIDEO
We don't have videos for Classical style yet. Please check the video of the LesPaul style to take a closer look at the case.
Wooden Case, Classical Guitar Case
DETAILS
Wooden Case Shell – Structure – Shaped

How did your case come out? Firstly, the workers make wooden shells and polish the surface to make sure the exterior PVC can be attached tightly.

Wooden Case Shell – Archtop

The archtop design offers more space for the vulnerable bridge and ensures your guitar is much safer when you take it and walk out.

Wooden Case Shell – Coating

The PVC material is strictly selected. It is durable and comes with suitable elastic. The cover will be tightly affixed on the wooden surface and the edge must be sewed on the shell.

Wooden Case Shell – Finished

Shell has been finished now. Workers will move to the next step of making the inside. Deep plush lining and foam padding will be attached and hardware will be installed.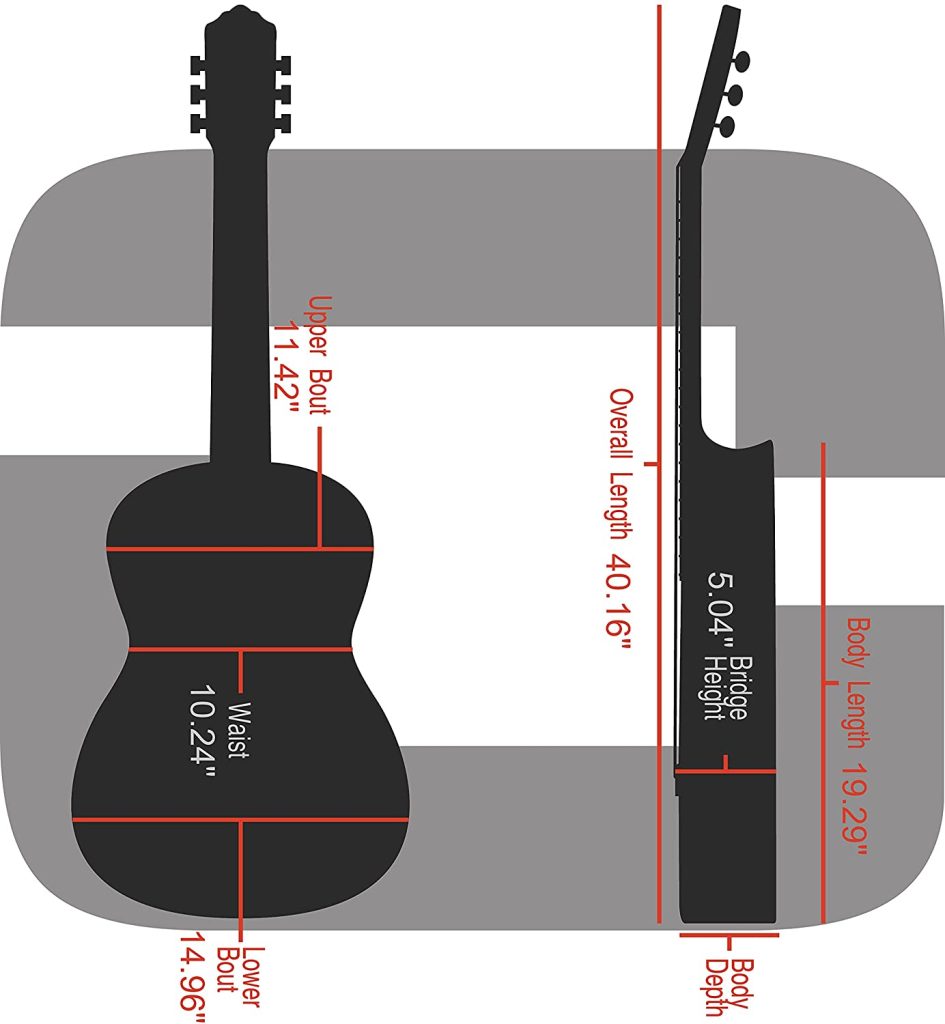 Wooden Case, Classical Guitar Case
PRODUCT OVERVIEW
3 color options: Black case: blue plush inside and golden latches. Tweed case: scarlet plush inside and golden latches. Brown case: scarlet plush inside and bronze latches.
INSIDE MEASUREMENTS
Inside Dimensions
Overall Length: 102 cm (40.1 in)
Body Length: 49 cm (19.3 in)
Upper Bout: 29 cm (11.42 in)
Waist: 26 cm (10.24 in)
Lower Bout: 38 cm (15 in)
Body Depth: 12.8 cm (5 in)
FEATURES
Fit most Nylon String 4/4 full size Classical Guitars.
Reinforced arched top design offers heavy duty protection than standard flat top cases.
Upgraded deluxe gold/bronze latches, high quality and waterproofed PVC covered and hinges provides protection against the damages, dings, and bumps.
Heavy duty 5-ply wood core structure provides strength and protection for your guitar, whether in transit or in storage.