specifications
Brand :

Crossrock

Material:

Fiberglass

Fitted Instrument:

soprano ukulele

Package Dimensions:

81x37x16cm; 32x15x6.5in

Shipping Weight:

2.4kg(5.3lb)

Net Weight:

1.6kg(3.5lb)

Accessories:

Keys; backpack straps; Removable padding strip x 2
Bluegrass Cases
Fiberglass Soprano Ukulele Case 21″
$199.00
Fiberglass Soprano Ukulele Case
If the product is out of stock, please leave your email here. We will reach out and update the expected delivery date. For the international orders outside of the US, please contact us to get further help.
Free shipping around US continental for orders above $49
1 - 2 business days handling time before shipping
30 days money-back guarantee and limited lifetime warranty
A Closer Look at the Fiberglass Soprano Ukulele Case 21″
WATCH THE VIDEO
We do not have videos for soprano size yet. Please check the tenor video for more details of the soprano ukulele case.
Fiberglass Soprano Ukulele Case 21″
DETAILS
Strong Fiberglass Shell – ukulele

100% purity fiberglass shell with 300lb bearing capacity makes sure your ukulele's safe in any impact.

Red Lining and Thick Padding – Ukulele

The thick and density padding with a semi-suspension design provides all-around protection to your ukulele.

Backpack Straps – Fiberglass Ukulele Case

The deluxe Crossrock padded backpack straps come with super strong metal buckle to make sure it could withstand tension at 300lb gravity.

Waterproof – Fiberglass Ukulele Case

Nice performance of waterproof due to the unique material and tight rubber seal. Your ukulele is surely safe during a rainy day.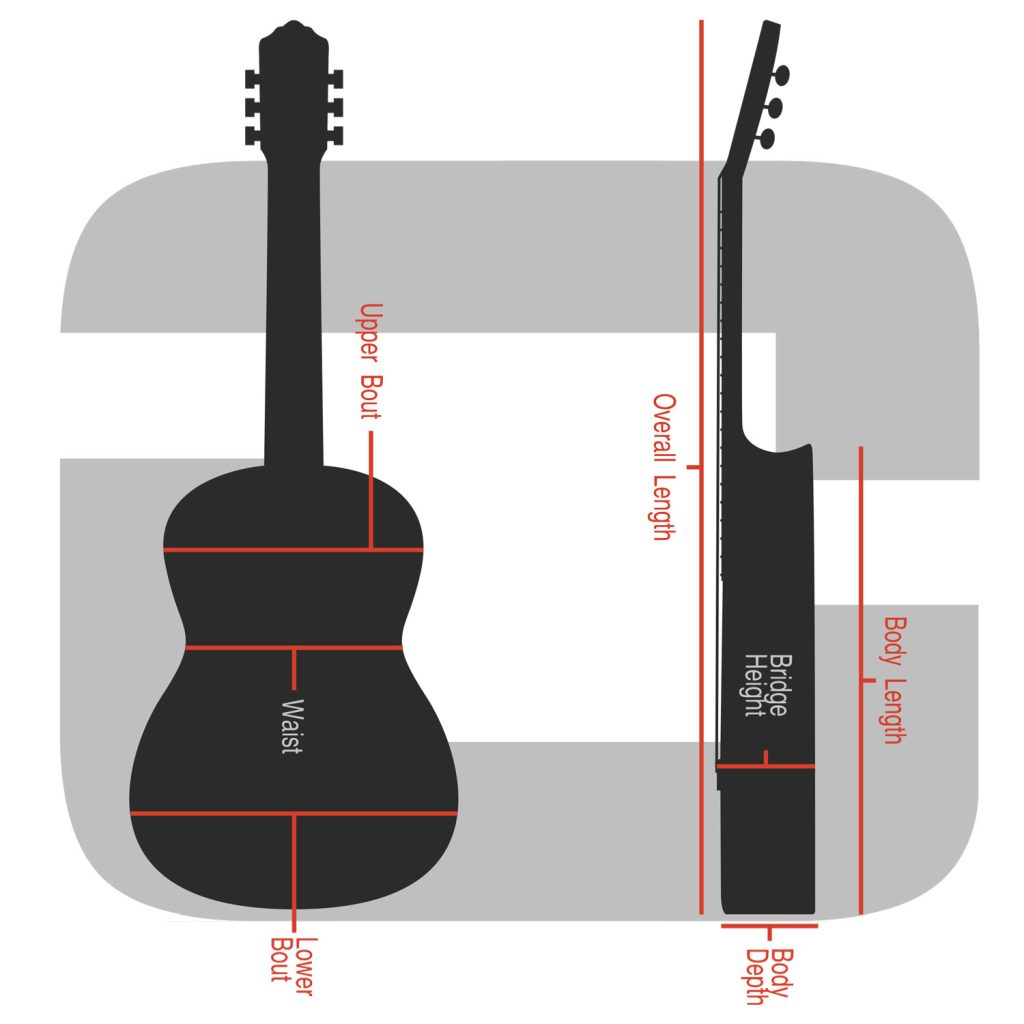 Fiberglass Soprano Ukulele Case 21″
PRODUCT OVERVIEW
Fiberglass Ukulele Case - CRF1020 Series Super strong fiberglass cases designed for soprano size ukulele. Fit both 21" soprano ukulele.
INSIDE MEASUREMENTS
Inside Dimensions
Overall length: 60.5 cm (23.8in)
Body length: 24 cm (9.45in)
Upper bout: 12.5 cm (4.9in)
Waist: 12 cm (4.7in)
Lower bout 17.5cm (6.9in)
Depth at body: 7cm (2.75in)
Depth at bridge: 8cm (3.15in)
Weight 1.6kg (3.5lb)
FEATURES
Extremely strong fiberglass exterior with glossy painting surface.
Waterproof, flame-retardant and heat insulation.
Ultra thick padding with velvet lining in semi-suspension design.
Accessory compartment with lid for strings and extras.
Crossrock designed sturdy leather handle and heavy duty hardware.
Deluxe detachable backpack straps and reinforced lockable latches.