specifications
Brand :

Crossrock

Material:

Fiberglass

Fitted Instrument:

00 body guitar 12 frets

Package Dimensions:

111x49x21cm; 44x20x9in

Shipping Weight:

5.4kg (12lb)

Net Weight:

3.5kg (7.7lb)

Accessories:

Keys; Backpack straps; pads
Acoustic-Others
12 Frets 00 Style Acoustic Guitar Case – Measurements based on Martin
$399.00
Fiberglass 12 Frets Guitar Case, 00 Body Shape
If the product is out of stock, please leave your email here. We will reach out and update the expected delivery date. For the international orders outside of the US, please contact us to get further help.
Free shipping around US continental for orders above $49
1 - 2 business days handling time before shipping
30 days money-back guarantee and limited lifetime warranty
A Closer Look at the 12 Frets 00 Style Acoustic Guitar Case – Measurements based on Martin
WATCH THE VIDEO
We have not made the video for 00-12 frets specifically, please check the OM size video for more details
12 Frets 00 Style Acoustic Guitar Case – Measurements based on Martin
DETAILS
Inside – Fiberglass Acoustic

The suspension inside offers great protection to the guitar. There are 2 removable padding strips for the inside customization.

TSA Lock – Fiberglass Guitar Case

The alloy TSA lock is much stronger than plastic. It survived the hammer test, drop test, and corruption test. The strength and durability are outstanding.

Accessory Compartment & Pouch

Headstock built-in with accessory compartment. Compartment with lid. An accessory pouch for the deluxe backpack straps.

Shell & Padding – Fiberglass Guitar Case

100% pure fiberglass shell offers an outstanding performance of waterproof and thermal insulation. 0.7" high-density padding with super soft blue lining.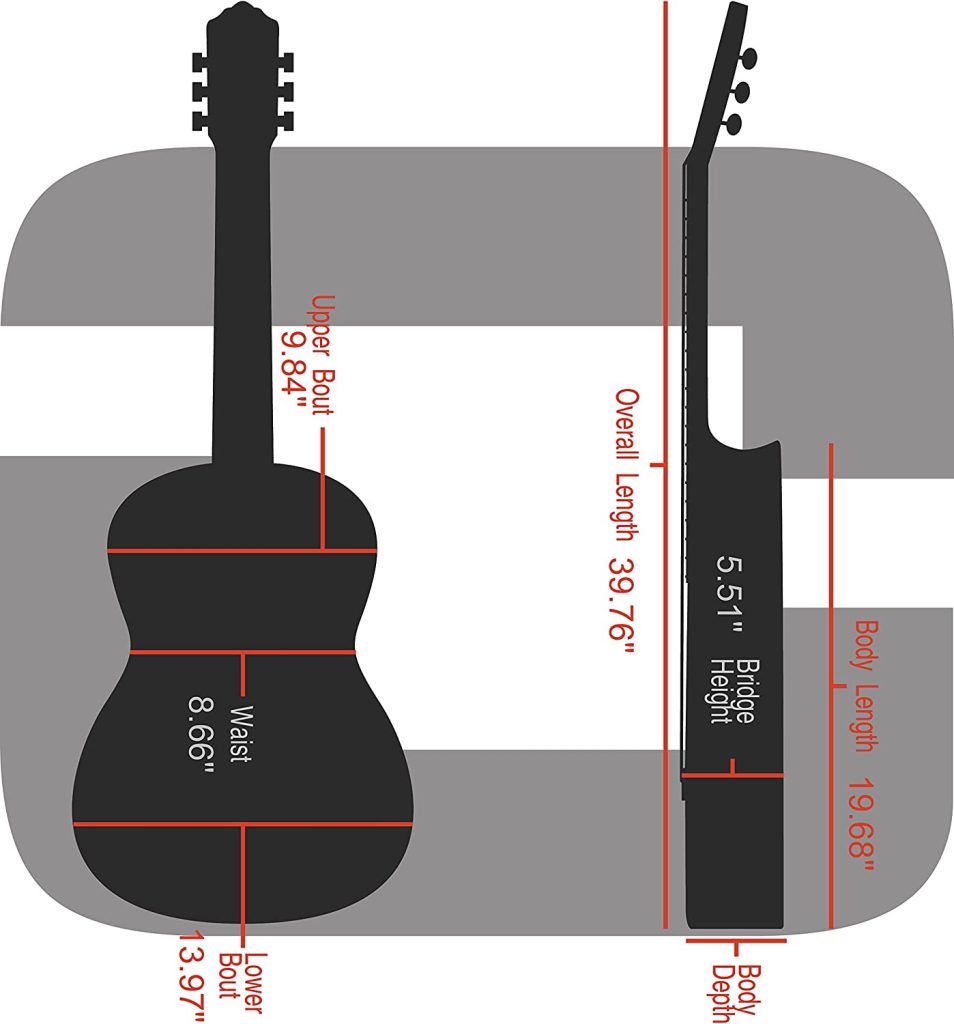 12 Frets 00 Style Acoustic Guitar Case – Measurements based on Martin
PRODUCT OVERVIEW
The CRF2020 fiberglass series is improved from the original CRF1000 series which has been popular in the market for over 7 years.
As the second generation fiberglass series, the CRF2020 could offer better protection because of the stronger structure and thicker padding.
INSIDE MEASUREMENTS
Inside Dimensions
Overall Length: 101 cm (39.75 in)
Body Length: 50 cm( 19.7 in)
Upper Bout: 25 cm (9.85 in)
Lower Bout: 35.5 cm (14 in)
Bridge Depth: 14 cm (5.5 in)
Body Depth: 10.5cm (4.15 in)
Waist: 22 cm (8.65 in)
Weight: 3. 8kg (10.6 lb)
FEATURES
Fits 00 body shape 12 frets acoustic guitar, measurements based on Martin 00-12 model.
Deluxe padded backpack straps.
Suspension inside design with removable padding.
Waterproof and impact resistant.
Integrated hygrometer and alloy TSA lock.