specifications
Brand: Crossrock
Material: ABS plastic
Instrument: A style Mandolin
Package Dimensions: 75cm x 33cm x 16cm (30" x 13" x 6.3")
Shipping Weight: 2kg (4.4lb)
Net weight: 1.6kg (3.6lb)
Accessories:
Keys x 2
Standard backpack straps x 2
Bluegrass Cases
ABS Mandolin Case, A Style, Backpackable
$129.00
A-Style Mandolin Case, ABS
If the product is out of stock, please leave your email here. We will reach out and update the expected delivery date. For the international orders outside of the US, please contact us to get further help.
Free shipping around US continental for orders above $49
1 - 2 business days handling time before shipping
30 days money-back guarantee and limited lifetime warranty
A Closer Look at the ABS Mandolin Case, A Style, Backpackable
WATCH THE VIDEO
This is our ABS molded mandolin case. Fit most regular A-Style Mandolin. Super Strong ABS exterior. Deluxe detachable backpack High-density hard foam core inside with plush lining.
ABS Mandolin Case, A Style, Backpackable
DETAILS
Material – ABS

The raw material must pass the impact test before applying to the case. The durability and strength of the case are highly assured by our high-level QC requirements.

Blue Plush Lining

20mm (3/4") thick sponge padding and dark blue plush lining.

Backpackable – Fiberglass Sax Case

Customized heavy-duty hardware guarantees the safety of the case during a musician's trip. The backpackable design offers more convenience during the music trip.

Molded Handle & Chromed Latches

The case comes with a strong ABS molded handle and 4 chromed painted latches.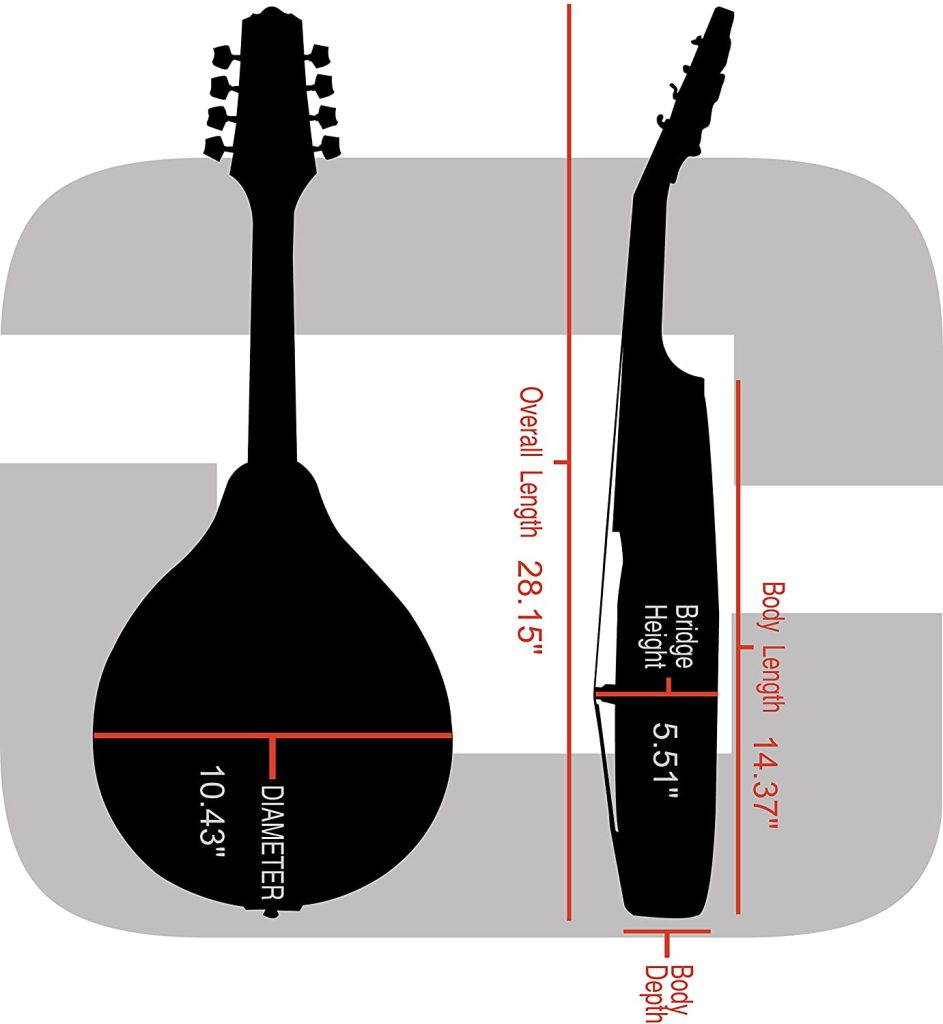 ABS Mandolin Case, A Style, Backpackable
PRODUCT OVERVIEW
Crossrock ABS Molded Mandolin Case - Fits A Style Impact-resistant strong ABS molded case with thick padding. Designed for A-style Mandolin.
INSIDE MEASUREMENTS
Inside Dimensions
Overall length: 71.5cm (28.15")
Body length: 36.5cm (14.37")
Body depth: 7.5cm (3")
Max depth (arch-top for bridge): 14cm (5.51")
Diameter: 26.5cm (10.43")
Designed for A-style mandolin
FEATURES
Rugged molded ABS exterior. Designed for A style mandolin.
20mm thick sponge and deep plush made padding.
Heavy-duty hardware and aluminum valance around the case.
Accessory compartment with lid. ABS molded handle.
Deluxe padded backpack straps.
Let's Answer Your Questions
Still have questions? Don't hesitate to contact us for more answers.Contact US